Cork Taint? Removing TCA and TBA from Wine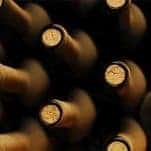 Chloroanisoles from cork taint and contaminated oak products have been shown to give a musty taint to foods and beverages, particularly wine. This contamination comes not only from natural corks, but can include polyethylene packaging such as plastic stoppers, the plastic sealing compound of crown and screw caps, filter layers, wooden pallets, cardboard boxes, and plastic packaging. Of the chloroanisoles TCA (2,4,6-trichloroanisole), and more recently TBA (2,4,6-tribromoanisole), have been identified as the most common culprits. TBA is used as a fire retardant for some wooden products, which permeate a winery over time, so it is prevalent in many Australian wineries. The cost of these chemical compounds to the wine industry has been significant: both financially and in terms of negative publicity.
Until recently winemakers have tried to remove TCA and TBA from tainted wines by fining with activated charcoal then filtering, or by adding polyethylene to the wine as an adsorbent. These attempts are non-selective, can affect wine quality, and may have limited impact on the target compounds.
However, in 2007 the Filtrox company claimed to have produced a depth filter sheet that could remove TCA and TBA to below threshold levels, without affecting wine flavour. Scientific testing has demonstrated that positive aroma compounds are also unaffected, as shown in the chart below.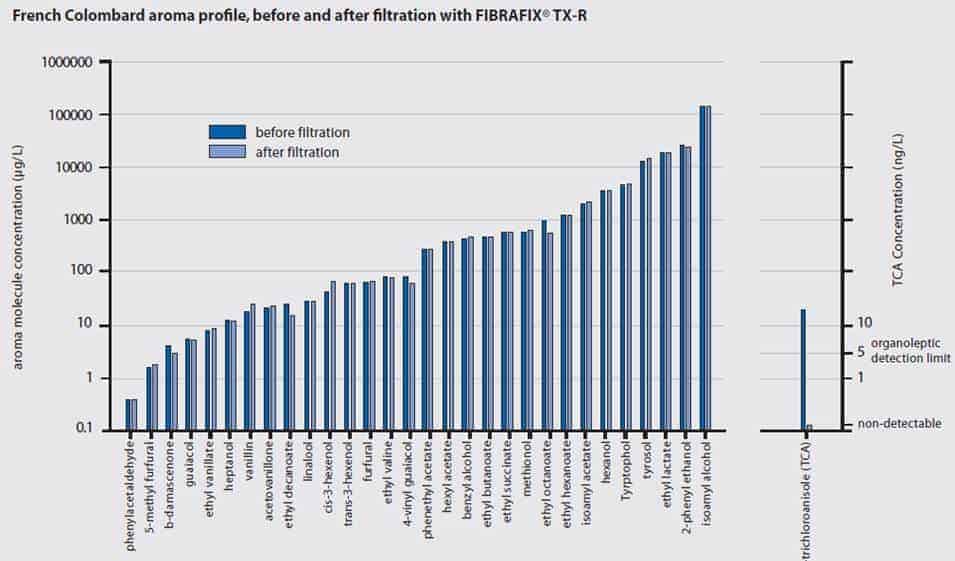 This claim was investigated by the Enology and Wine Technology department of the Geisenheim Research Center in a set of test trials.
This article
presents their findings.