Top 7 Filtration Questions
Filtration is a broad subject covering many industries and specialist applications, however similar questions tend to crop up in all of them. In this article we answer the most common ones our engineers receive.
1. "How long will the filters last?"
This question is asked by domestic users and professional engineers alike. The answer? "How long is a piece of string?" There are many variables that affect the life of a filter, including suspended solids level, particulate size and distribution, contaminant type, flow rate, filter type, and micron rating.

Laboratory tests such as particle size and distribution analyses, and
filterability index
and silt density index measurement, go some way towards answering the question, however they usually require constant conditions.
Unfortunately this is rare in practise. On-site trials can provide further insight, by determining the best balance between the desired filtration result, filter life, and cost of consumables.
Ultimately, the life of a filter is largely dependent on the experience of the person recommending its use. So a better question is: "What experience do you have in supplying filters for this application?"
2. "These filters look identical – why are they so different in price?"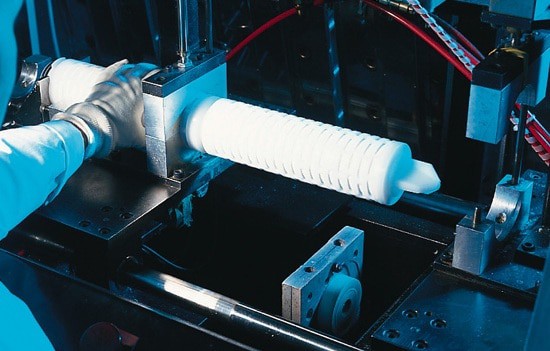 Absolute rated filters use a defined rating for particulate removal down to a specific micron rating, well below what the naked eye can see. This is essential for processes in critical applications. So two filters that look almost identical may be vastly different in price.
This article
covers the subject in more detail.
3. "Why should I pay more for a filter than I currently pay?"
If a filter is not producing the required results, another solution must be sought. This might involve moving from a nominal rated depth filter to a higher performance absolute rated one, or using filters with higher surface area. Increasing filtration efficiency and extending filter life can save time and money elsewhere in the process, so a more expensive filter often quickly pays for itself.
4. "How do I pre-treat town water to protect my RO system?
Suspended particles in RO feedwater are responsible for gradual blockage of membranes, reducing the flow of feed and product water and increasing the differential pressure on membranes, both of which can reduce service life.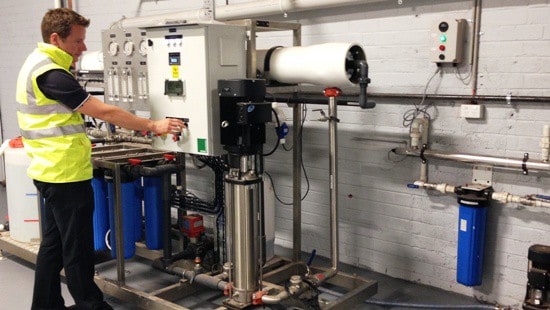 We recommend using particle filtration down to at least 1µm. Cartridge filtration is generally used for smaller systems;
UF systems
for ROs with higher water demand. Chlorine contained in town water also degrades RO membranes, dramatically reducing service life. It can be removed using
carbon cartridge filtration,
chemical dosing, or
UV systems.
5. "What is the BECO equivalent of CUNO?"
Transitioning from Cuno lenticular filters and filter pads to the Beco range? This application chart provides conversions between the two. And this chart provides a comparison of the Becopad range to competitor products.
6. "Our membrane filters keep blocking. Why?"
The problem usually lies upstream. Coarser grades of filtration are used to remove particulate that would otherwise quickly block fine filters downstream.
7. "What is the best protection for a membrane?"
This is application-specific, as it depends whether you are filtering water, wine, dairy or pharmaceutical product. For example, in dairy applications the main considerations are the types of membranes being protected, flow rate, what is being filtered (ie milk or water), cleaning regimes, temperature, and contaminant load. Filter choice is based on all these factors, and can vary from nominal rated depth and pleated filters to absolute rated pleated filters like the Supapore PPG and glass microfibre filters such as the Supapore FPG.