BHF Technologies provides filtration, clarification, and purification services throughout Australia and New Zealand. With an extensive range of filters and hardware, and backed by service and support from qualified engineers, BHF creates solutions that increase process efficiency and save you money.
Projects
Take a look at some of the projects we've completed recently.
Our Clients Include
"Blue H2O continues to provide Robert Oatley Vineyards with exceptional service and superior expertise in all things filtration and filterability, water filtration, yeast, and bentonite. Paul & Ralph are always willing to help no matter what we ask, and our relationship grows and the information is always right on the money. We are now stronger than ever with the knowledge and understanding of our needs in filterability for filter longevity and hygiene with wine to bottle, so many thanks to Blue H20."

Pia Merrick
Robert Oatley Vineyards
New Arrivals
Latest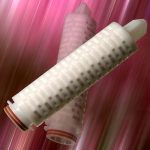 AWITC (W11): Sunday June 26th, 12.30-15.00 Want to know? > Why some filters cost more than others? > Which filter you need? > What … > More
An overview of filtration techniques, the latest automated filtration systems, and filterability methods.
> More
Backed By