BHF Technologies was very proud to sponsor the 21st Clare Valley Wine Show this year. The show was a great success for exhibitors, organisers, and sponsors alike, with around 450 wines presented and a high percentage of medals awarded, highlighting the excellence of the Clare Valley as a wine region. Interestingly, hardly a Chardonnay was seen; typically for Clare, Riesling and Shiraz took centre stage. The exhibitors' tasting provided the opportunity for discussion and examination of the wines, while the luncheon held in the Clare Town Hall was outstanding.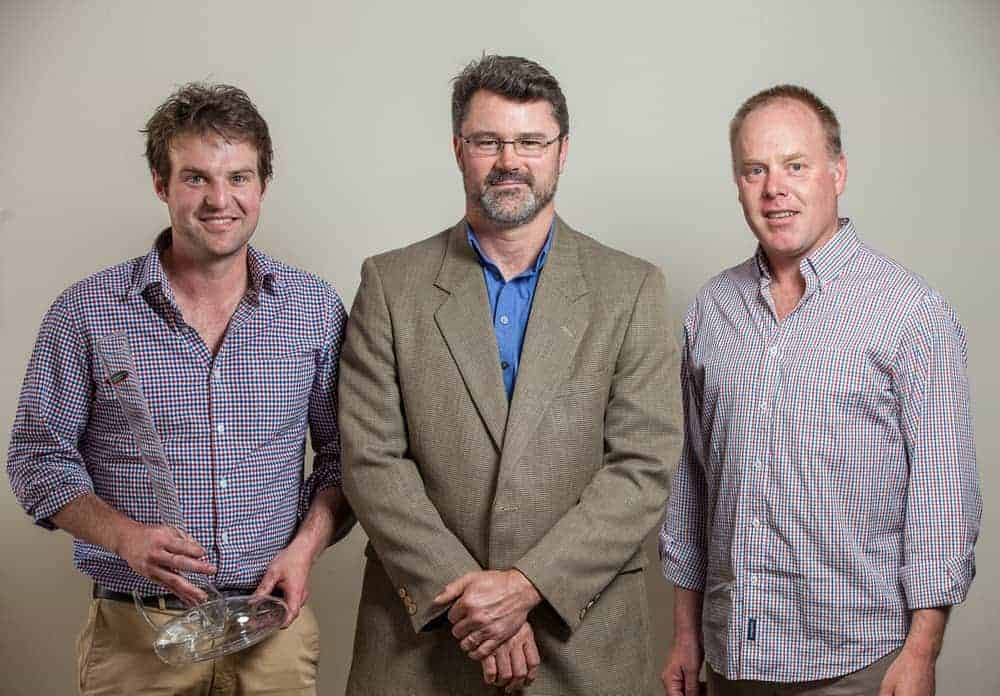 Award sponsored: Best Vintage Section Shiraz
Winner: Jim Barry Wines, for their 2013 "The Veto" Shiraz
Accepted by: Tom Barry and Derrick Quinton (pictured, with BHF's Paul Bowyer)
We would like to congratulate all our customers, and particularly Jim Barry Wines. We look forward to the opportunity to sponsor the Clare Valley Wine Show again next year.